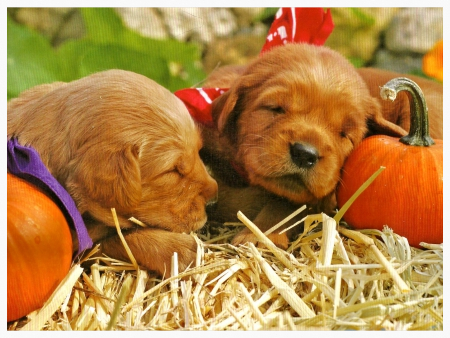 School is in full swing, we have settled into our routines, but are your landscape and irrigation systems ready to go for the winter? Here are a few things you can do to make sure you are set for winter.

1. Make sure you set up a date to have your irrigation
systems set up for winter blow out. If you're not quite
ready to turn them off yet, make sure to wrap your
vacuum breaker when the evening temperatures are
expected to drop down low.

2. If the fall/winter is very dry, set up for a deep root
watering; or you can do the watering yourself. Make
sure that your trees are deeply watered at least once
a month during dry conditions. (Don't forget your lawn!)

3. Voles are still active; contact a professional to help get
control of these devastating animals.

4. Save the headaches and frustrations! Check out our
Holiday lighting special!

Enjoy the change of colors this fall, have a very safe and happy Halloween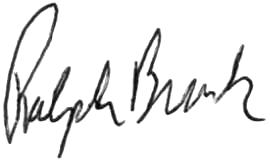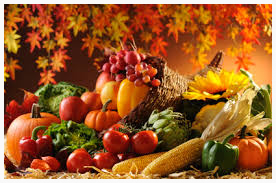 Ralph Bronk, owner
& the MHT Team
---
Trees
In September, we start receiving calls from our concerned customers about their Pine and Spruce trees "turning brown". This needle browning occurs every fall and is normal as long as the tissue that is changing color is the older needle tissue and not the current year's growth. "Fall Needle cast" in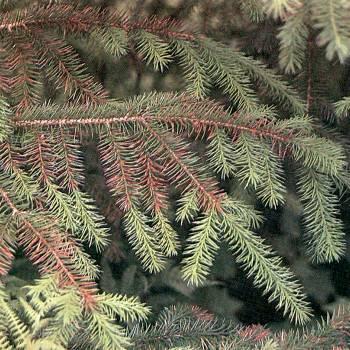 Spruce and Pine trees is analogous to the annual leaf drop of deciduous trees, but just on a much longer schedule. As needles age and become less productive/efficient, it is necessary for the tree to shed this material before it requires more energy to maintain than it produces. Spruce trees are often less noticeable with their needle cast because they tend to have denser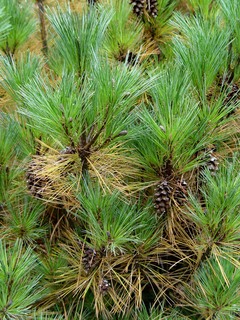 canopies than Pine trees. You would have to get closer to see the needle cast in the Spruce, but the changing of color in the Pines can be seen from a significant distance. Many of the Pines have already begun their change in the foothills in Boulder, Golden, Evergreen and Conifer. White Pines are always the easiest to notice as they drop their needles in the fall, and we always receive several concerned calls about the various White Pine species.

The timing of the "Fall Needle cast" is also important. Because weather and daylight are the dominant triggers, we expect the vast majority of the trees to show their needle browning at about the same time. Damaged or stressed trees can begin to show needle browning early. Early needle browning and subsequent needle drop is something that deserves a little investigation into what else might be happening. Stress can come from sources like recent transplanting, insect damage, drought, or soil compaction. If you have questions or concerns about what is happening to your trees give us a call and we can help with the investigation.

Click here for more on our Tree Top Times Blog!
---
Lee's Lawn Tips

Watering Your Lawn
Even though temperatures might be cooler than in summer, your lawn still needs water. Since lawn grasses continue to grow throughout the fall, watering is still important to sustain growth. Go ahead and water as needed, usually about an inch to an inch and a half per week, until the ground is cold and beginning to freeze. If you have an automatic irrigation system, avoid damage by having it blown out with compressed air before water freezes in the pipes and
sprinkler heads.
A quick note on winter watering: Even dormant grass needs some moisture. In addition, winter watering of exposed areas of the lawn, particularly south and west facing areas, can cut down on winter mite damage. For yards with a history of mite damage, Mountain High does offer winter mite sprays, but even with chemical control, winter watering may be needed in dry areas.
Fertilizing Your Lawn
Applying a final dose of fertilizer in September or October will set your lawn up for a quicker recovery. (Not necessary if you are on our Extended Release lawn program.) This winterizing fertilizer provides your grass with nutrients that will be absorbed and stored until needed for spring growth. Lawns that have received late-season fertilizing are often the first to begin growing in the spring.
Broadleaf Weed Control
Fall is a good time to control perennial broadleaf weeds such as dandelions, plantain, clover, and mallow. If your weeds are few and scattered—or confined to a few small areas—spot-treating them with herbicide is usually sufficient. Weed-control products sold in ready-to-use spray containers make spot treatment easy. Make sure to complete treatments when temperatures are still warm enough to be effective. Herbicides are only effective when the weeds are still actively growing, so the application needs to be done before winter cold sets in.
Seeding and Sodding Your Lawn
Fall is normally the best time of year to put down seed or sod to repair lawns damaged by summer heat. Seeding should be completed before the end of September. Cool temperatures usually make fall seeding or sodding successful. However, this year, the extreme drought conditions will make seeding less effective since soil moisture content is low, and watering restrictions make getting enough water every day to keep soil moist both tough to do and expensive. Spring seeding may be a better option for many people.
An application of Revive from Mountain High can help spur some growth and recovery, and is a good option for yards with some summer drought damage.

Raking Leaves
Lawn raking in the fall removes excess organic debris, and can help maintain water quality. In winter, freezing and thawing can cause leaves, dead grass plants, and other organic debris to mat and cause snow mold under snow packed areas.

Recycling Leaves
There are several environmentally friendly options when it comes to disposing of fallen leaves. The preferred way is to compost them, because composting keeps leaves out of streests and storm sewers. You can also use fallen leaves, whole or chipped by a power mower as winter mulch around Rose bushes and landscape plants. Whatever method you use, remember that the cleaner a lawn is going into the winter the quicker the recovery will be when spring hits.

For more on preparing your lawn for winter; click here.
October 2015
MHT ~ SEASONAL TOPICS
from Craig Little


Prevent Damage
to your
Sprinkler System!



♦Detach and drain your
garden hoses.

♦Wrap the vacuum breaker
and the two copper pipes
attached to it (wrap all the
way to the ground) with a
couple of towels or a
blanket.

♦Use tape to secure the
towels or blanket at the
base of the vacuum
breaker.

♦Cover the entire wrapped
vacuum breaker with a
plastic bag and tie or tape
the base so that it will not
blow off.

♦Shut off the main water for
the sprinkler system.

♦Drain whatever water you
can from the system
before forecasted cold
nights.
Loree in Franktown ~ Jason is wonderful, he takes great care to do a good job!

Elda in Greenwood Village ~ Courtesy, knowledgable, responsive, professional, a great organization. Outstanding service, Noah is the BEST!

Jenny in Littleton ~ Sales rep and office staff made sure the work was scheduled when I needed it. Techs were prompt, efficient and cleaned up nicely, our trees look great.

Margaret from Denver ~ Have used your services for years, always helpful & knowledgeable.

Mary in Denver ~ The young man, Jason was so pleasant and so attentive to my tree and to my questions, many thanks.

Bill in Lakewood ~ Technician/crew; John Martinez, was very pleasant and helpful, answered all questions.

Liz in Denver ~ Very helpful, cheerful office staff.

Audrey in Greenwod Village ~ Responsive, responsible, a high quality company.

Eileen in Denver ~ Always courteous and do a wonderful job.

Valerie in Denver ~ Mike was so nice and informative. He asked questions, since this is a new property.